Contact us
By completing the form you agree to our Terms of Service and Privacy Policy
Why choose us
Our experienced team will ensure they are always acting in your best interest from instruction through to completion. We offer competitive prices and are transparent with you from the onset. We are committed to helping you understand what is going on with your case so we will take out the time to explain any complexities.
Our specialisation
We are a dedicated equity release conveyancing and estate planning specialist. This means that our team of solicitors and support staff are 100% committed to your needs, with no other distractions.
We are on hand to support you throughout the entire process, be it completing your equity release transaction, or providing you with peace of mind that you are safeguarding your loved ones futures with our range of Wills and Lasting Power of Attorneys.
Our staff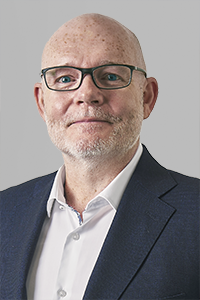 Peter Quinn
Founder Chairman
Peter is a serial investor & proven entrepreneur and an early stage investor in the Forever Group through his family office QVi Investments .
Peter's successful track record and start-up knowledge across a wide range of sectors benefits the team on a daily basis and he is passionate about the service we deliver.
Steve founded Forever Legal with the aim of improving clients engagement with the legal industry.
Steve has over 30yrs leadership experience within the financial services sector and has a deep understanding of how constantly improving data & documentation processing coupled with his insistence on employing our own lawyers is key to faster completions.
Gemma Walker
LEGAL DIRECTOR
Gemma has a vast amount of experience in property law, having dealt with a breadth of complex transactions during her time in private practice.
She leads our Equity Release team, ensuring that the highest customer care levels are maintained.
Gemma also works closely with the compliance department to ensure our procedures are compliant at all stages of the legal process.
Alison Huggins
Head of ESTATE PLANNING
Alison qualified as a solicitor in 1986. She has vast experience in advising clients on preparing wills , trusts, powers of attorney, and on intergenerational estate planning for wealthy individuals. Along this she developed a specialist practice in advising older and vulnerable clients, after finding huge gaps existed in accessing appropriate advice in this sector. Alison is an accredited member of Solicitors for the Elderly and for many years served as a trustee of Age Cymru a major Welsh charity. Wherever she has worked Alison has always had a role in the strategic direction work of the department and has qualifications in management and training. In an exciting new move she has joined Forever Legal to head a department delivering private client advice to the same award winning standard as the firm already delivers to its clients taking out Equity Release.
John Higham
FINANCE DIRECTOR
John is a chartered accountant with 30 years' experience as a Chief Financial Officer for a number of high growth businesses. John currently sits on numerous boards across a variety of sectors. John has overall responsibility for financial governance and control at Forever Legal.
Adam Carnall
head of Partnerships
Adam leads the partnerships team at Forever Partners and has been involved in the equity release market for over 15 years.
He has extensive experience of how an equity release business operates having spent 8 years as Head of Partnerships at the UK's largest equity release specialist and 7 years at Aviva.
Adam's promise is that Forever Partners provides you with a service completely tailored to your needs, and one that is unique and unparalleled in the legal marketplace
Georgina Dicks
Head of recruitment
Georgina is a confident and progressive Recruitment Manager. Her skill set expands the full scope from initial introduction to the business up to a complete and considered on-boarding process.
Using her solid background experience in roles from Client Services Director to Mortgage Advisor she can engage and understand how the business works and connect the Forever Legal ethos with the right candidates.
Georgina always puts the individual first, in any capacity, and is proud to be part of a team focused solely on delivering great service.
Jonathon Bray
RISK & COMPLIANCE CONSULTANT
Jonathon is a recognised SRA (Solicitors Regulation Authority) compliance expert and COLP/COFA (Compliance Officer for Legal Practice / Compliance Officer for Finance and administration) adviser. He works with Forever Legal on a variety of risk management projects and provides compliance oversight.
Jonathon formerly practised employment and litigation law. Jonathon always provides his clients with a friendly and commercial service. Many comment on his 'practical' approach to challenges faced and his wealth of knowledge regarding all things regulatory.
Sasha Rudd
Operations Manager
Sasha joined the Forever Legal Team in 2020 bringing a wealth of operational knowledge from her previous roles. Much of her focus is to put structure into the development pipeline and work with our IT partners to ensure that Forever Legal is at the forefront in the Industry with new technologies and streamlined processes. Sasha is people focused supporting colleagues and clients putting the ethos of Forever Legal at the heart of everything we do.
FAQs
Are there additional costs

Any additional work that is identified during the process will be agreed with you beforehand and costs for this work will be confirmed in writing.

Refunds

All fees for work carried out during the equity release process are paid on completion of your case. If your case doesn't complete for any reason there are no legal costs to pay.

Will I get support

Upon instruction you will receive a welcome call from our dedicated case management team who will also confirm our services in writing. We will continue to update you on at least a weekly basis, and we are available for any support you require.

Will somebody come to see me

As part of the legal process you will be visited at home by one our friendly solicitors. This is a non-intrusive process in which we check the paperwork, witness any documentation that needs to be signed and answer any questions you might have.

Could there be any delays

Your case could be delayed for a range of reasons. Below we has listed some of those reasons. If any of the reasons below are relevant to your case you will need to provide us requested information as soon as possible.

Unregistered Title Deeds

If your property is not registered at The Land Registry, we will request your title deeds for inspection. Please post these out to use via recorded delivery.

Enduring or Lasting Power of Attorney

If you have an enduring or lasting power of attorney in place appointing someone to act on your behalf, then make us aware of this as quickly as possible. If you have registered the document at the Court of Protection, then we require you to send the original court stamped copy before we can proceed with your case.
An attorney can only act on your behalf if you do not possess sufficient capacity. In this case we require a note from your doctor to confirm your lack of capacity before moving forward with your case.

Leased Property

We will need to confirm your ground rent and service charges are up to date before proceeding with your case. You will be required to provide the original copy of the lease to the lender's solicitor. If you have this, please forward a copy of this to us as soon as possible.

Property Subject to trust

If legal ownership of your property is subject to a trust the provider may require details of the trust and may possibly not be able to lend until the trust is revoked or varied using a Deed of Variation. If your property is subject to a trust impacting your ownership of it then you must provide this information to us as quickly as possible.
It is a truly dynamic role which can change from day to day keeping work fresh which enables me to grow and learn.
Attir Anjum
Trainee Solicitor
Good loyal company to work for who supports their staff.
Jamie Wilson
Paralegal
The best part of my job is speaking with clients; I feel I am helping to make a real difference
Laura Donnelly
Paralegal
This job is so rewarding, I come to work every day with a smile on my face. We are friends and workmates, who could ask for more.
Helen Hedinsson
Paralegal
I am really happy at Forever Legal, the management team really care and give me confidence to expand my knowledge
Faye Holloway
Client Services Executive
I've been with Forever Legal 3 years now, its one of the best companies I have worked for, we are a real team, helping people everyday release money from their property
Adam Carnall
Head of Partnerships
I've worked at Forever legal since its inception and watched it grow to become the great company it is today
Gemma Walker
Legal Director
See our latest vacancies